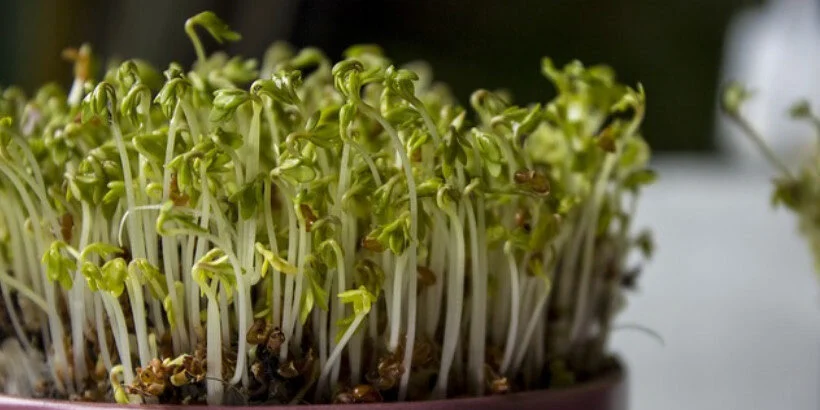 Whether you are craving a fresh harvest during the winter or don't have an outdoor gardening space, you can grow fresh greens in your own indoor garden! The good news: Plants don't require a whole lot to grow (the official list includes light, nutrients, water, and a little bit of love).
Here are 6 articles to jump-start your indoor harvest and get you growing in no time.
Bonus: we've also included an article on growing oyster mushrooms inside! They are the easiest kind of mushrooms to grow and are high in protein to round out your indoor harvest selection.
The process of producing high-quality food inside requires time and attention, along with the proper tools and accessories. But don't worry! We've got you covered with this comprehensive list of everything you need to grow greens indoors whenever you may need them.
Think you need a vast outdoor garden in order to enjoy fresh produce? Think again! It's entirely possible to grow your own produce indoors, no matter where you live. If you find yourself dreading heading out to the grocery store for that fresh produce, give indoor gardening a try!
Add oyster mushrooms to the list of food that can be grown indoors! This fungus can grow almost anywhere from a log to a straw. Plus, you can pick the size of your oyster mushrooms from a wide variety, both big and small.
At this point in winter, if you haven't already exhausted your cellar of root vegetables, then you're probably exhausted with it. But just because the ground outside may still be frozen, doesn't mean you can't enjoy fresh greens. One simple and healthy way to breathe life back into your winter diet is sprouting your own seeds. You can make nutrient-rich sprouts from all kinds of edible seeds right in your own kitchen.
No Space? No Problem. Gardening Tips for the Urban Dweller
Do you want to learn how to transform your balconies and windowsills into productive vegetable gardens, your countertops and storage lockers into commercial-quality sprout and mushroom farms, and your outside nooks and crannies into sustainable nurseries for honey bees, chickens, and more? Choosing the right crops based on climate and light conditions, along with creating a companion planting strategy to prevent pests and attract pollinators, can help maximize food production with limited space.
If you have an unused stretch of patio, why not make it into a garden? Turning a concrete slab into a verdant garden isn't as impossible as it sounds, all it takes is time, compost, and some good old-fashioned elbow grease.
---
Recommended Reads