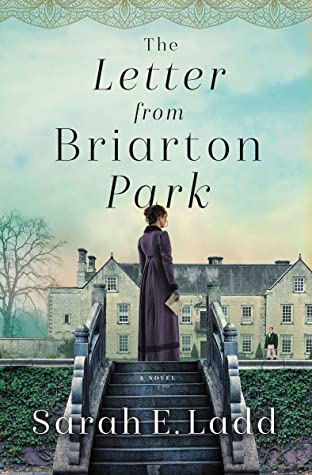 23rd Mar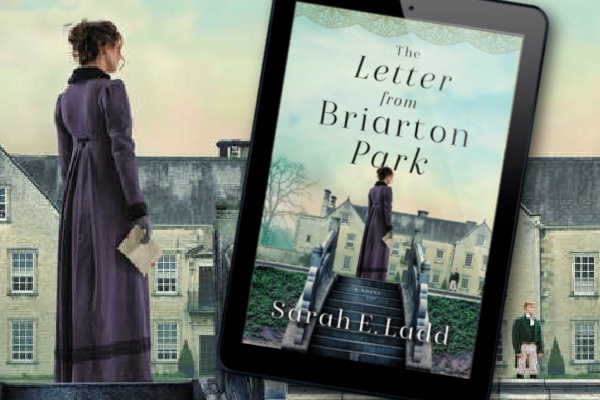 Sophia Rose is here today with a Regency era novel with all the trimmings; mystery, romance, and setting. Grab a cuppa and check out her review of The Letter From Briarton Park by Sarah E. Ladd, the first in The Houses of Yorkshire, historical fiction series.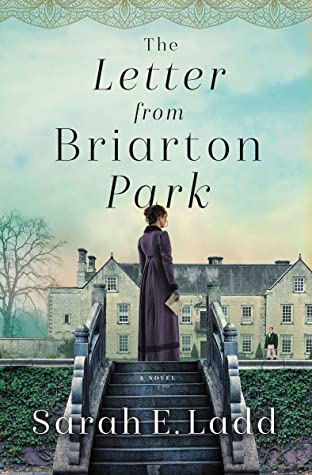 The Letter From Briarton Park
by Sarah E. Ladd
Series: The Houses of Yorkshire #1
Genres: Historical Fiction
Source: Publisher
Purchase*: Amazon | Audible *affiliate
Rating:

Heat Level:
In Regency England, one letter will alter a young woman's fate when it summons her to Briarton Park – an ancient place that holds the secrets of her past and the keys to her future.

Cassandra Hale grew up knowing little about her parentage, and she had made peace with the fact that she never would. But Cassandra's world shifts when a shocking deathbed confession reveals a two-year-old letter from Mr. Clark, the master of Briarton Park, with hints to her family's identity. Stung by betrayal, she travels to the village of Anston only to learn Mr. Clark has since passed away.

James Warrington is a widower and the new master of Briarton Park, where he lives with his two young daughters, his sister, and his mother-in-law. When Cassandra appears at his doorstep with a letter from the previous owner and then proceeds to assist his family in an unexpected way, he is honor bound to help uncover the answers she seeks.

The more time Cassandra spends in Anston, the more she begins to suspect not everything – or everyone – is as they seem. As details emerge, the danger surrounding her intensifies. Using wit and intuition, she must navigate the treacherous landscapes between truth and rumor and between loyalty and deception if she is to uncover the realities of her past and find the place her heart can finally call home.

Sarah Ladd's latest Regency romance, first in the new Houses of Yorkshire series, combines mystery and intrigue with the best of historical storytelling.
Sophia Rose's Review
The Regency Era early industrial backdrop, a dramatic Yorkshire setting, a tantalizing mystery, and a slow burn sweet romance drew me into finally giving a new to me author a try. I love the combo of historical setting, romance, and suspense and I've noted this author's works generally include them so it has only been a matter of time before I picked up one of her books.
Cassandra Hale has no notion of her family background.  Her memories are of growing up as a boarding student and then staying on to teach there because there is nothing else for her.  Then, on her deathbed, Cassandra's mentor shares a letter hinting at Cassandra's family background, but doesn't share nearly enough. Cassandra goes on a personal quest to finally get answers about her family that leads her from just outside London to the brooding environs of Yorkshire. 
Cassandra's venture almost ends at the start when she arrives at Briarton Park only to discover it has been purchased by gentleman mill owner, James Warrington, who knows little of the previous owner and nothing of her.  Cassandra is determined to get answers so she remains in the area to discover what she can about her connection to Mr. Clark, who wrote her letter and was the previous owner of Briarton Park and his son is now running the man's mill.  Slowly she pieces things together, but someone is determined to keep Cassandra from learning the truth about her past.
Meanwhile, she meets the vicar, Mr. North, who shows an interest in her, and others who take sides about her presence and who have decided opinions about her. She befriends James Warrington's precocious younger sister when she gets into trouble and agrees to help the widower by becoming governess to his two young girls while dealing with James' snobbish mother-in-law who resides with the family. The gently paced romance that develops out of mutual respect and understanding between Cassandra and James is set against a rising trouble in the mills as workers fear the new machines that replace the old ways and a murder mystery lending further suspense as secrets come out and Cassandra's own confusion about her past and future.
I found this first expedition into Sarah E Ladd's writing to be engaging from the start. I'm always up for atmosphere to permeate the tone of a story, and this one had it from the beginning. It was obvious that there were secrets to be discovered and the characters of Cassandra and James drew me in from the start. The pacing stays slower and steady for much of the book and I easily figured out most of the mystery, but that in no way detracts from the build of tension and suspense in the relationships and suspense plotting. There was more than one prospective suitor, but I never felt it slip into love triangle annoyance. There was no neglect to historical backdrop and setting nor with the characters' own backgrounds. It all felt natural and easy as connected elements.
Early on, I felt in tune with Cassandra's need to know where she came from and why she was left alone. The people who knew are either gone or unwilling to help her. She has lived sheltered at the boarding school with just her former teacher and then employer for support, but she is intrepid to go forth and find a new place for herself even as she discovers her past and must deal with other people's expectations about her. James is another character who won me from the get-go as he tries to deal with a volatile sixteen-year-old sister, a domineering mother-in-law, two young motherless girls, his own grief, and the troubles at the mills.  He is not too preoccupied to have sympathy and understanding for Cassandra and appreciate her with no issues about social class or background.
This is the first in a series of Yorkshire books and I am so glad this atmospheric setting and that time period will continue forward. I hope that Rachel gets her book next.
All in all, this gentle, but clever historical fiction was well-developed, engaging, and just the right amount of suspenseful and romantic. I will definitely be seeking out more from this author and highly recommend her books to those who like sweet historical romance with a strong blend of suspense.
The Letter From Briarton Park by Sarah E. Ladd delivered a gentle, clever and well-developed historical fiction with romance & suspense. #SophiaRose #bookreview #HousesOfYorkshire Click To Tweet

Stay Caffeinated!
Never miss a post by adding Caffeinated to your Inbox