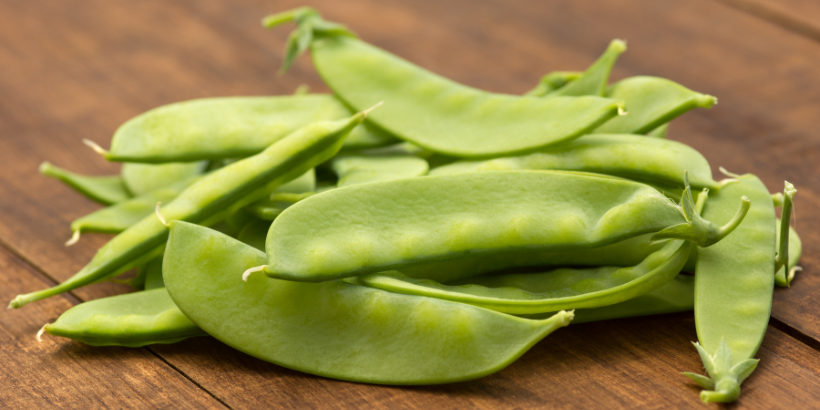 Looking for a faster way to ferment your vegetables? 
Lacto-fermenting, a fermentation method widely used in Japan, involves a special glass or plastic container (found in some macrobiotic health-food stores) that has a device for constantly pressing down the vegetables. The vegetables can usually be eaten after a few days of fermentation, and are not intended for long-term storage. Below are just two of the many possible recipes.
The following is an excerpt from Preserving Food Without Freezing or Canning by Gardeners & Farmers of Terre Vivante. It has been adapted for the web.
---
Snow Peas and Cucumbers
Ingredients:
¼ lb. snow peas
1 cucumber
Ground ginger
1 teaspoon salt
A bit of sake (rice wine)
A bit of soy sauce
Seasoning to taste
Glass or plastic pressure jars
Remove the tough parts and string, but do not shell, the pea pods. Cook the peas for two to three minutes in hot water; then dip them immediately in cold water. Mix the drained peas with sliced cucumber. Put them in a pressure jar and press down. Eat with a dressing made separately, using the sake, soy sauce, ginger, and other seasonings.
Eggplant and Chrysanthemum Petals
Ingredients:
1 lb. eggplant
¼ lb. dried chrysanthemum petals
2 or 3 whole cayenne peppers
1 tablespoon kombu seaweed
2 tablespoons salt
Glass or plastic pressure jars
Slice the eggplant into ½-inch thick rounds, and let them dry in the sun for one day. Finely chop the peppers. Put the chrysanthemum petals at the bottom of the jar, and add salt. Layer, alternating two slices of eggplant with pieces of kombu seaweed, peppers, and salt, until all ingredients have been used. Press the mixture down firmly in the jar; loosen slightly once the liquid appears. The mixture will be ready to eat in two or three days. Keeping time is limited to about one week.
—Michel Mangin, Aix-en-Provence
---
Recommended Reads